Website Maintenance, Site Security & Support
Servizine is one of the leading website maintenance service provider. we help companies in Trinidad and all over the world in improving the efficiency and security of their websites. Servizine has the experience and knowledge your business needs, whether you need weekly, hourly, or after hours website maintenance. We pride ourselves in giving you the best service at a low rate.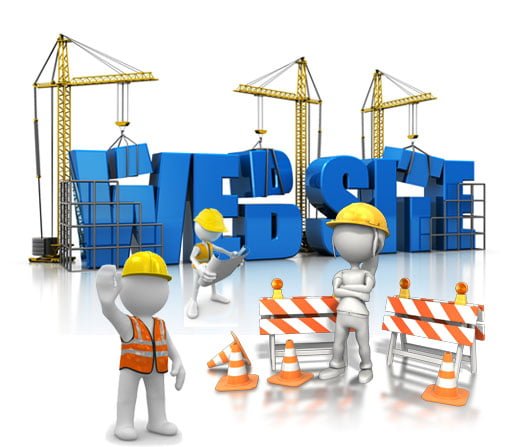 Maintenance Updates and Repairs
Keep your website up and running with no issues
CMS Updates and Repairs
SSL and Security Patches
Database updates and repair
Website & Database Repairs
Website Optimization
Weekly Backup and Restore
Activate Now
Featured Package
Full Website Maintenance w/ Frontend Updates
Have your website fully managed without getting your hands dirty.
5hrs Monthly Development Time
Website Content Editing
Website & Database Updates & Repairs
404 Error and broken links Redirect
Secure SSL and HTTPS Redirect
Daily Website Backup and Restore
Online Technical Support
Activate Now!
Corporate Maintenance Package
Full maintenance and management for multiple websites
Fully Maintain up to 3 websites
Website Content Editing
Full-Website Backup and Restore
Enhanced Security Updates and Brute force protection
5hrs Web Development Time
Website Speed Optimization
Online Technical Support
Activate Now
---
Regular updates
Our team of developers makes the website functional and stable for users by performing daily updates during business hours. Our website maintenance services can help you add new photos, erase page copy, or modify a link, among other things. Here are some examples of updates included in our packages;
Text: Additions or deletions.
Photos: Additions, deletions, and basic retouching.
Pages: Additions or deletions using existing page design.
Navigation: Basic navigational changes (add, move, or delete an item in the navigation).
File downloads: Additions or deletions of PDFs and other documents.
Videos: Insertion or deletion of a pre-edited video.
Links: Additions or deletions.
Color & background images: Changes or replacements.
---
Tech support
In addition, your company can also make a consulting request, as part of your website management/ maintenance services. If you want to create a new contact form or add a new webpage, our team of developers are here for your company.
As a part of our website maintenance plans, your company also receives access to our excellent technical support assistance. Our development team will assist the company with a wide range of issues, including email setup.
---
WordPress Maintenance
Many companies use WordPress as their CMS platform, which is why WordPress support is included in our website maintenance plans. As a part of your package, our team takes care of WordPress upgrades and security patches for your company.
Management Services
Website Management
Social Media Management
Our Design Services
Graphic Designs  
 Website Designs
Content Designs
Packaging Designs
Development Services
Website Development
Mobile Apps
Digital Marketing
SEO Optimization
Pay-Per-Click
Social Media Marketing
Google Marketing
Content Marketing
If you run an ecommerce company, it's critical to keep your website up to date with the latest deals, discounts, and other information. If your business is offline, you can promote specials online that encourage customers to contact you.
You keep the business competitive by offering exclusive discounts, loyalty plans, and other incentives. Your website would need to be updated with both short-term and long-term sales campaigns. Website maintenance services allow you to boost revenue by providing exclusive deals to customers.
With ever-evolving technology, a website's digital components will quickly become outdated. You'll lose existing and future customers if your site's production parts don't fit on every browser and computer. Furthermore, you damage your online credibility. Bounce rate can also be affected by issues with the website's interactive functionality. This statistic applies to the number of visitors who leave your site without going to another page.
Website maintenance filters the site's multimedia tools to ensure they function. If these features needs repair, it will alert the team and we'll get your website ahead of time.
Keeping all of the website's functionality operational aids in the effective marketing of your goods and services.
We understand the importance of your website, which is why we provide guaranteed delivery times for our website maintenance services. Our turnaround times vary depending on the plan you choose, such as monthly or hourly, and the schedule you choose, such as "Progressive" or "Up & Coming."
The "Progressive" strategies, for example, have a maximum processing period of three business days. In contrast, "Up & Coming" plans take five business days to complete. Meanwhile, if our hourly service arrangements do not address the problem within 24 hours, we will issue a complete refund.
It's important to know what the subscription entails whether you're engaging in website maintenance services for the first time (or switching providers). As a result, the employer will be able to choose the right site management schedule for your needs while also ensuring that you have the resources you need.
To give you an idea of what you won't get for website maintenance providers, consider the following: 
Navigation redesign
Media creation
Media edits
Content writing
New site functionality
Site redesigns
Interactive features
SEO
It's natural that your goods, services, and costs will change as your business grows. That is why companies need a clear timetable and method for upgrading old goods, adjusting service prices, and other tasks.
You will keep the company's website up to date with visitors by doing website maintenance. This strategic measure helps the company in a variety of areas, including helping you to have the most up-to-date merchandise, programs, and rates to streamline the consumer shopping experience.
Consumers trust the Internet, and they expect your website to provide them with reliable details before contacting you or visiting your shop. For this and other reasons, it is important that the material on the website is accurate or up to date.